Connecticut Monument
At Vicksburg National Military Park
these pages are under development... please check back!

Please visit the official Ninth Regiment Connecticut Volunteers website.
While my pages focus specifically on the Connecticut Monument at Vicksburg, the official site provides extensive information about Connecticut's Ninth Regiment, her history, her battles, her men...

How was I involved?
My largest contribution with this non-profit organization was in creating the template artwork for both sides of the 10' tall granite centerpiece of a monument, which now represents Connecticut at the Vicksburg National Military Park. My artwork was subsequently traced and hand etched by professional etching artist, Stacy Mathieu.
In addition to the centerpiece artwork, I created many of the printed materials that were distributed during the ceremonies, an educational poster which is now on permanent display at the State Armory in Hartford, Connecticut, and most recently, a commemorative coin ...
I am honored to be named in the official records as one of the Vicksburg Monument Artists.
So why bother putting stuff here about it when there's an official site?
I am so proud to have been involved in the creation of this historical monument!
This site is intended to compliment the official site and focuses on the Connecticut monument at VNMP, her creation and those who made it possible.
Bob Larkin at the dedication ceremony in October, 2008

I thought it would be fun to keep scans of news articles pertaining to the monument.
The page has expanded to include links to books that have references to the monument as well.
VNMP
A little bit about the Vicksburg National Military Park, with lots of links relevant to the CT monument
Driving Directions to the monument at Grant's Canal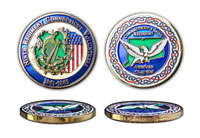 Commemorative Coin - click on image above for info
Invitations - to be added
Booklets - Dedication Program, Exhibition Program
These booklets are nearly identical, except for the details of the day...
Posters - 2008 Exhibiton Poster, 2009 Armory Poster